The Key Pro M8 failed to program old Ford key solution
Photos
Description
Customer problem:
I tried to make new keys for Expedition 2001. I have MVP Pro clone (Key Pro M8), but I cannot see "key programmed" function in the menu list.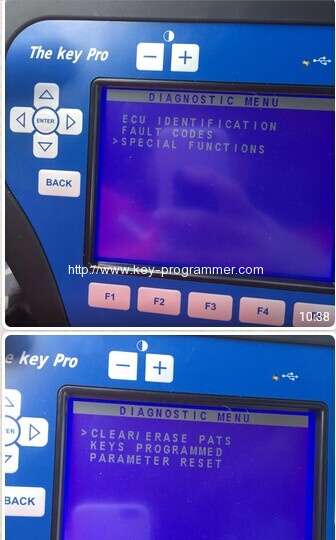 Obd365.com technician solution:
In the last step,you go to DIAGNOSTIC MENU,hit second option "KEYS PROGRAMMED"


How to program old Ford PATS key with the Key Pro M8 auto key programmer?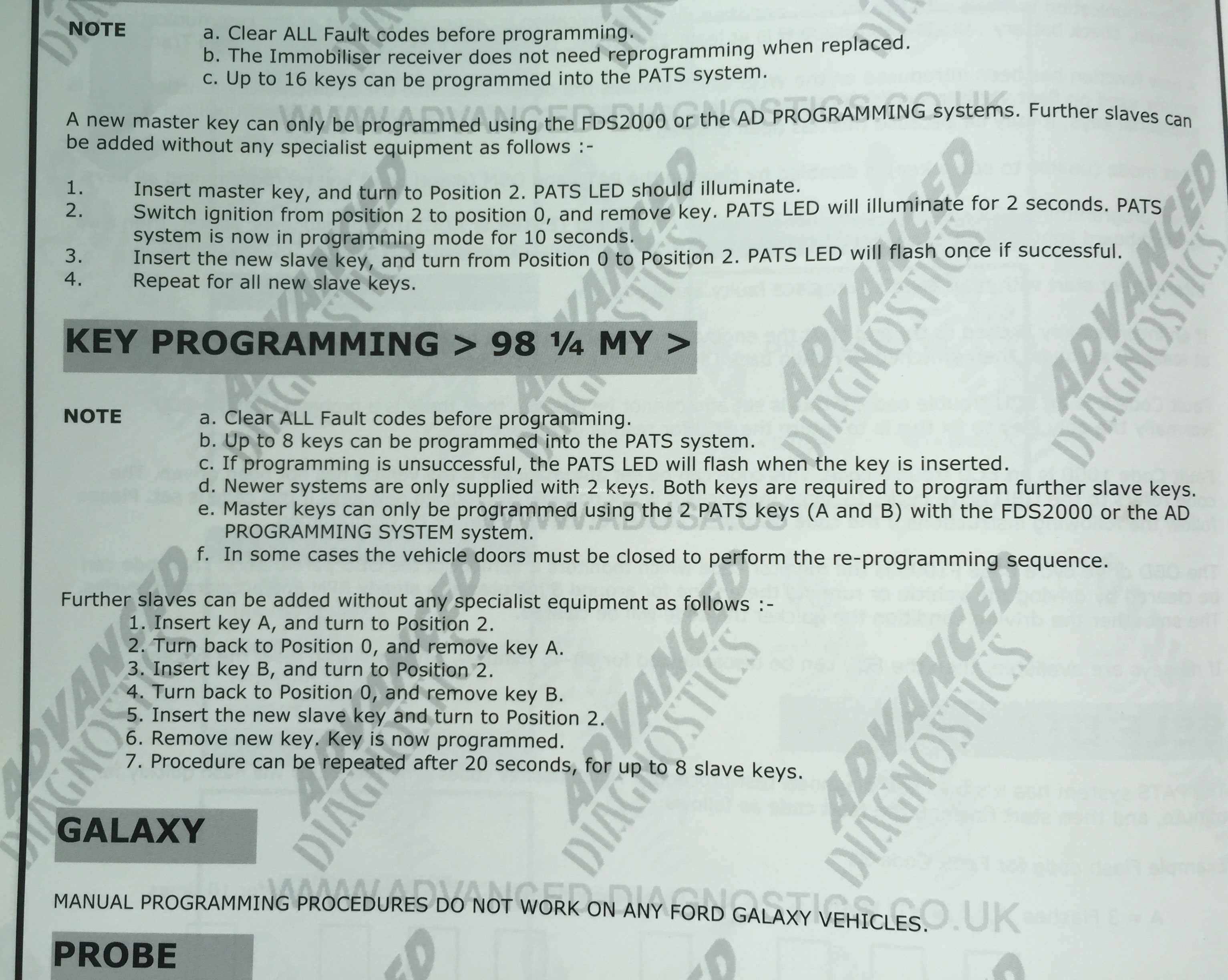 KEY PROGRAMMING > 98 1/4 MY
a. Clear ALL Fault codes before programming
b. Up to 8 keys can be programmed into the PATS system
c. If programming is unsuccessful,the PATS LED will flash when the key is inserted
d. Newer systems are only supplied with 2 keys. Both keys are required to program further slave keys.
e. Master key can only be programmed using the 2 PATS keys (A and B) with the FDS2000 or the AD PROGRAMMING SYSTEM system
f. In some cases the vehicle doors must be closed to perform the re-programming sequence.
Further slaves can be added without any specialist equipment as follows:
1. Insert key A, and turn to Position 2.
2. Turn back to Position 0, and remove key A.
3. Insert key B, and turn to Position 2.
4. Turn back to Position 0, and remove key B.
5. Insert the new slave key and turn to Position 2.
6. Remove new key. Key is now programmed.
7. Procedure can be repeated after 20 seconds, for up to 8 slave keys.
MANUAL PROGRMAMING PROCEDURES DO NOT WORK ON ANY FORD GALAXY VEHICLES.
http://www.obd365.com/wholesale/the-key-pro-m-8-key-programmer-diagnostic-key-programmer-tool.html
Write a Review
Tell us what you think about this item and share your opinions with other people. Please make sure your review focuses only on this item. All reviews are moderated and will be reviewed within two business days. Inappropriate reviews will not be posted.
After-sales questions and issues: Contact our Customer Service Department. (A customer representative will get back to you).
Please Sign In first if you want to later edit or manage reviews uploaded by yourself.
Search
You can search Technical Support by keyword.
Bookmark It