NSPC001 pin code calculator "Calculation Failure"
Photos
Description
We have a customer who failed to calculate pin code for Nissan with NSPC001 pin code calculator. Here is the solution to the problem.
I tried to calculate Nissan pin code with the NSPC001 calculator. But I failed to read 10 cars. Here's my operation:
Step 1.Connect NSPC001 to OBD port
Step 2. Connect NSPC001 with SKP900 key programmer
Step 3:choose "READ BCM CODE" function in SKP900
But it gave me error "Calculation Failure"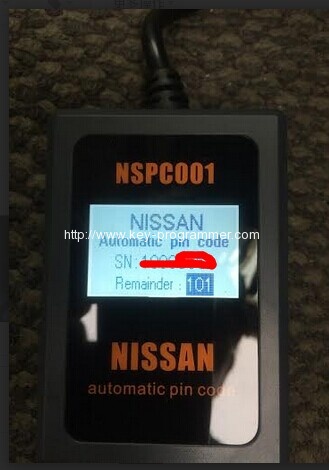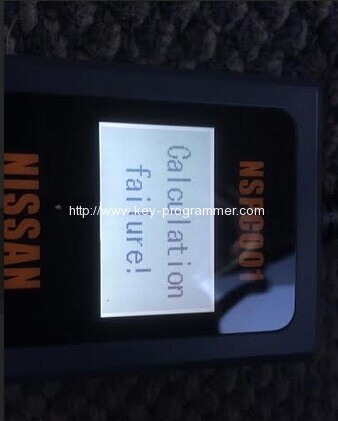 Error cause:
Cause by wrong/incorrect operation (Step 3).
Solution:
In step 3., after you connect NSPC001 with SKP 900, do not choose "READ BCM CODE" function in skp-900, choose "KEY PROGRAMMING" instead.
During the programming key procedure, devices will build well communication with immobilizer. NSPC001 will show you the pin code.
Write a Review
Tell us what you think about this item and share your opinions with other people. Please make sure your review focuses only on this item. All reviews are moderated and will be reviewed within two business days. Inappropriate reviews will not be posted.
After-sales questions and issues: Contact our Customer Service Department. (A customer representative will get back to you).
Please Sign In first if you want to later edit or manage reviews uploaded by yourself.
Search
You can search Technical Support by keyword.
Bookmark It